Discover more from The UConn Fast Break
All the UConn sports news you need to know.
Over 1,000 subscribers
The UConn Fast Break - 9/7/20
All the UConn sports news you need to know. Not affiliated with the University of Connecticut.
We hope you enjoy this Labor Day edition of The UConn Fast Break!
To get all the UConn sports news you need to know sent to your inbox every week, subscribe to The UConn Fast Break below.
---
Weekly Rewind
The latest UConn athletics news
---
Big news, UConn fans: Homefield launched a line of retro Huskies gear!
CLICK HERE

 to preview the apparel and get a promo code for 20% OFF!!!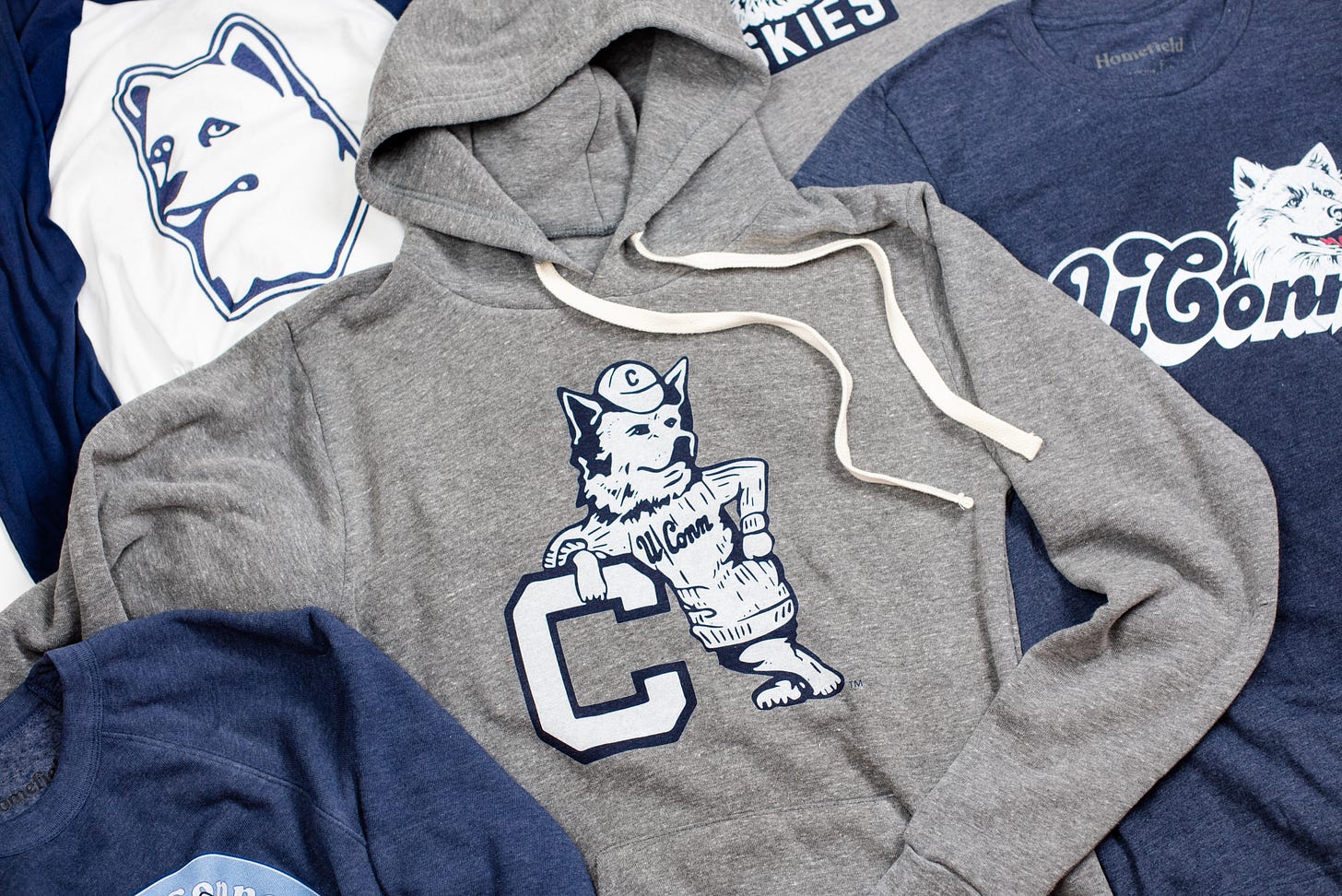 ---
U Gotta See This
Video recommendations
The Huskies roll out the red carpet for Kevin Freeman's homecoming:
---
UConn, Great Pic
Photos of UConn's finest
Kimani Young takes the next step in his promising coaching career: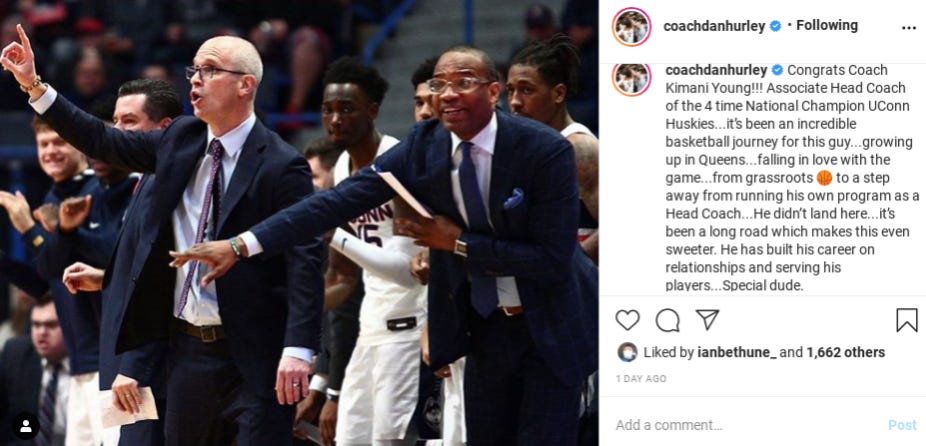 ---
Coach's Corner
Find out what the UConn coaches are up to on and off the court
We love it when a plan comes together: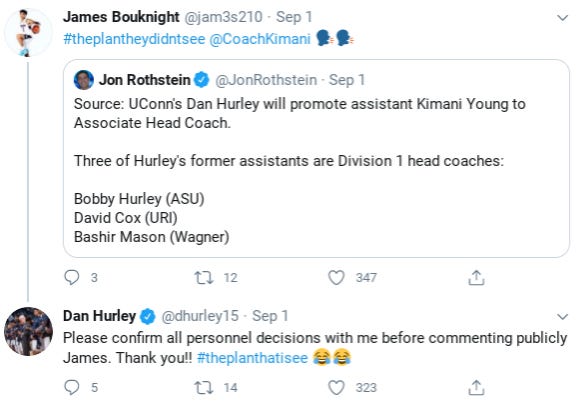 ---
Big League Buzz
Catch up on former UConn players working across the sports world
---
Memory Lane
Revisiting the history of UConn sports
Watch Coach Hurley's newest assistant reminisce about that historic '99 season:
One of Freeman's teammates from that national championship team is clearly happy with the hire and excited about the program's mounting momentum:
Talk about exceeding expectations:
---
Weekly Fancast
Once UConn sports return, we'll provide info for the week's upcoming games in this space. Until then, enjoy some classic recommendations from the vault.
Between the program's move from the AAC to independence, canceling the 2020 season due to COVID-19 concerns, and dealing with a coronavirus outbreak within the team, it's safe to say this season has been one of the craziest during Randy Edsall's UConn coaching career. For his sake and ours, let's go back to a simpler time in Huskies history and relive his first introduction as the UConn head coach:
---
Cause We Care
Learn about non-profits and charitable causes benefiting the great people of Connecticut
Last week, we said goodbye to UConn legend Clifford Robinson who passed away after a year-long battle with lymphoma. Cliff's family released this heartfelt statement about his amazing life:
To help grow awareness and aid in the fight against devastating cancers like lymphoma, we're highlighting the CT Cancer Foundation. This impactful organization was founded by former Yankee John Ellis and provides financial assistance to cancer patients in addition to funding cancer research. CLICK HERE to donate and learn more about getting involved.
---
Last Shot
One more glimpse of UConn glory
We can't wait to see Kevin recreate this pic during the Huskies' 2021 National Championship celebration: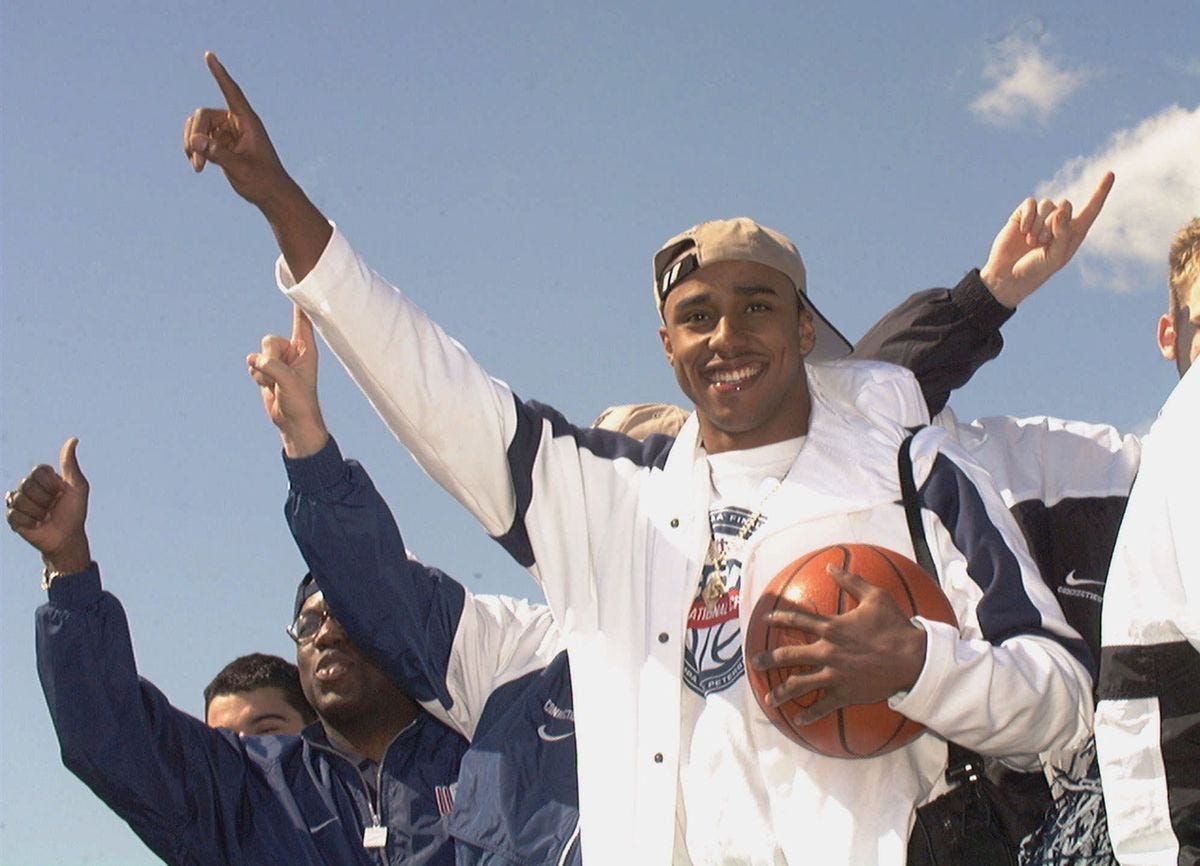 ---
Thanks for checking out this week's edition of The UConn Fast Break!
If you'd like your friends, family, and fellow UConn fans to get up-to-speed on all things Huskies, please share this post using the button below.
---
CLICK HERE

 to score Championship Collection gear!