Discover more from The UConn Fast Break
All the UConn sports news you need to know.
Over 1,000 subscribers
The UConn Fast Break - 9/14/20
All the UConn sports news you need to know. Not affiliated with the University of Connecticut.
Thanks for checking out this week's edition of The UConn Fast Break!
If you'd like your friends, family, and fellow UConn fans to get up-to-speed on all things Huskies, please share this post using the button below.
---
Weekly Rewind
The latest UConn athletics news
The Christyn Williams and James Bouknight hype train rolls on in 2020-21 preview: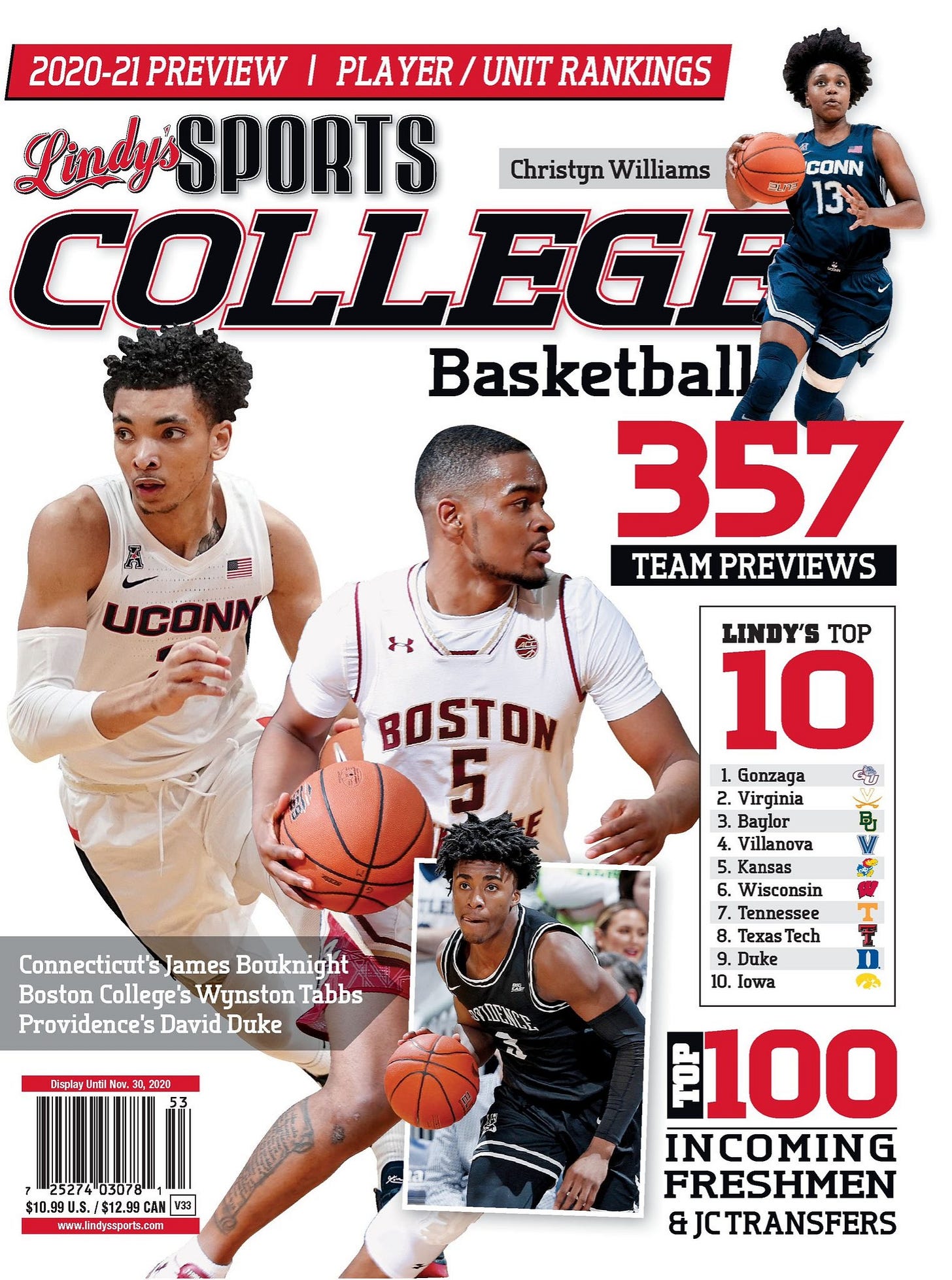 ---
Big news, UConn fans: Homefield launched a line of retro Huskies gear!
CLICK HERE

 to preview the apparel and get a promo code for 20% OFF!!!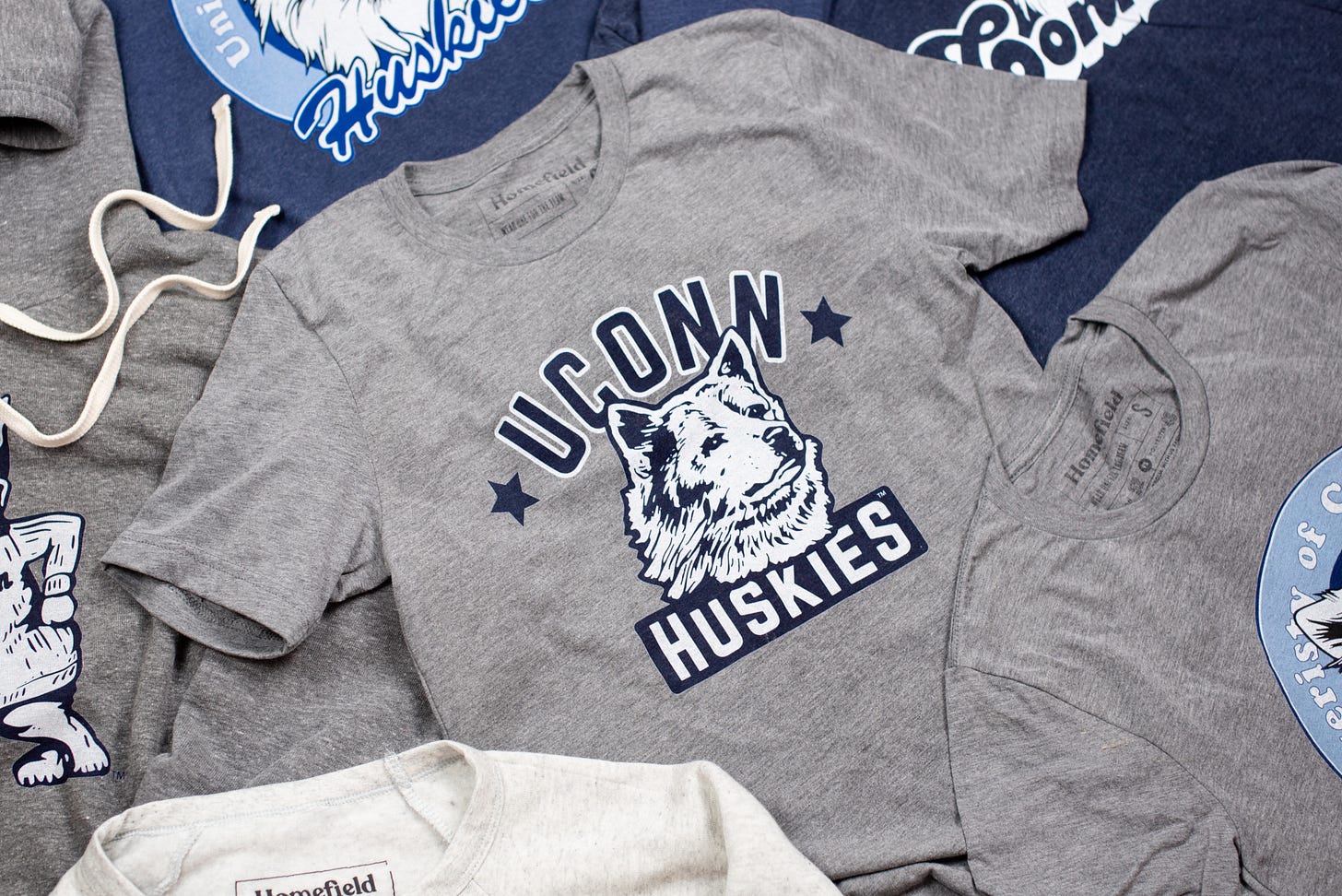 ---
U Gotta See This
Video recommendations
Draw it up, slam it down:
---
UConn, Great Pic
Photos of UConn's finest
Got $10 million? UConn's hockey arena could have your name all over it: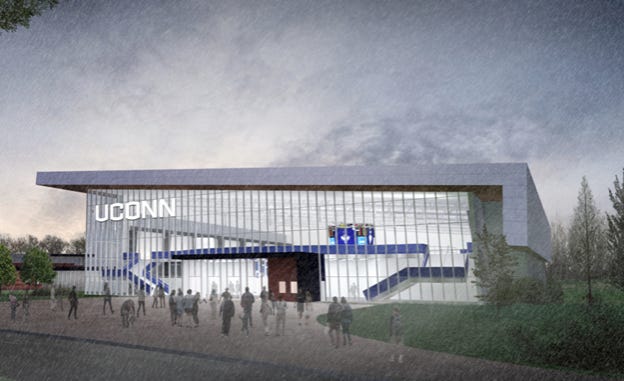 ---
Coach's Corner
Find out what the UConn coaches are up to on and off the court
Randy Edsall joined members of the UConn community in commemorating the tragic events of 9/11 on its 19th anniversary:
---
Big League Buzz
Catch up on former UConn players working across the sports world
Tune in tonight to watch Caron Butler and this star-studded panel discuss the intersection of sports and politics:
---
Memory Lane
Revisiting the history of UConn sports
Coach Penders' program can strongly stake their claim as king of the North(east):
---
Weekly Fancast
Once UConn sports return, we'll provide info for the week's upcoming games in this space. Until then, enjoy some classic recommendations from the vault.
So many prolific players have suited up for UConn women's basketball during the program's prestigious history that choosing the ten best is certainly a tough task. Check out this rundown of UConn stars to watch some of the best in action and see how this list stacks up to your personal hierarchy of legendary Huskies:
---
Cause We Care
Learn about non-profits and charitable causes benefiting the great people of Connecticut
Renee Montgomery continues to be a force for positive change in her community and plans to impact the upcoming November elections through one of her foundation's core initiatives called 'Remember the 3rd.' According to the Renee Montgomery Foundation website, the goal of this initiative is to "use social media content to educate, motivate and provide genuine insight on any local, state-wide or national election process, while taking a non-partisan stand."
CLICK HERE to donate to Renee's foundation and find out how you can help fulfill their mission of making a difference!
---
Final Play
A parting sentiment from The UConn Fast Break team
See why 'catch a game at Rizza Performance Center' is now on our bucket list:
---
We hope you enjoyed this week's edition of The UConn Fast Break!
To get all the UConn sports news you need to know sent to your inbox every week, subscribe to The UConn Fast Break below.
---
CLICK HERE

 to score Championship Collection gear!