Discover more from The UConn Fast Break
All the UConn sports news you need to know.
Over 1,000 subscribers
The UConn Fast Break - 10/12/20
All the UConn sports news you need to know. Not affiliated with the University of Connecticut.
Thanks for checking out this week's edition of The UConn Fast Break! If you'd like your friends, family, and fellow UConn fans to get up-to-speed on all things Huskies, please share this post using the button below.
Weekly Rewind
The latest UConn athletics news
Geno's players doing their part to boost voter participation:
Top Dog Tyler Polley officially back and (fingers crossed) better than ever:
Have you seen Homefield's fresh lineup of Huskies swag?!
CLICK HERE

 to sneak a peek and get a code for 20% OFF!!!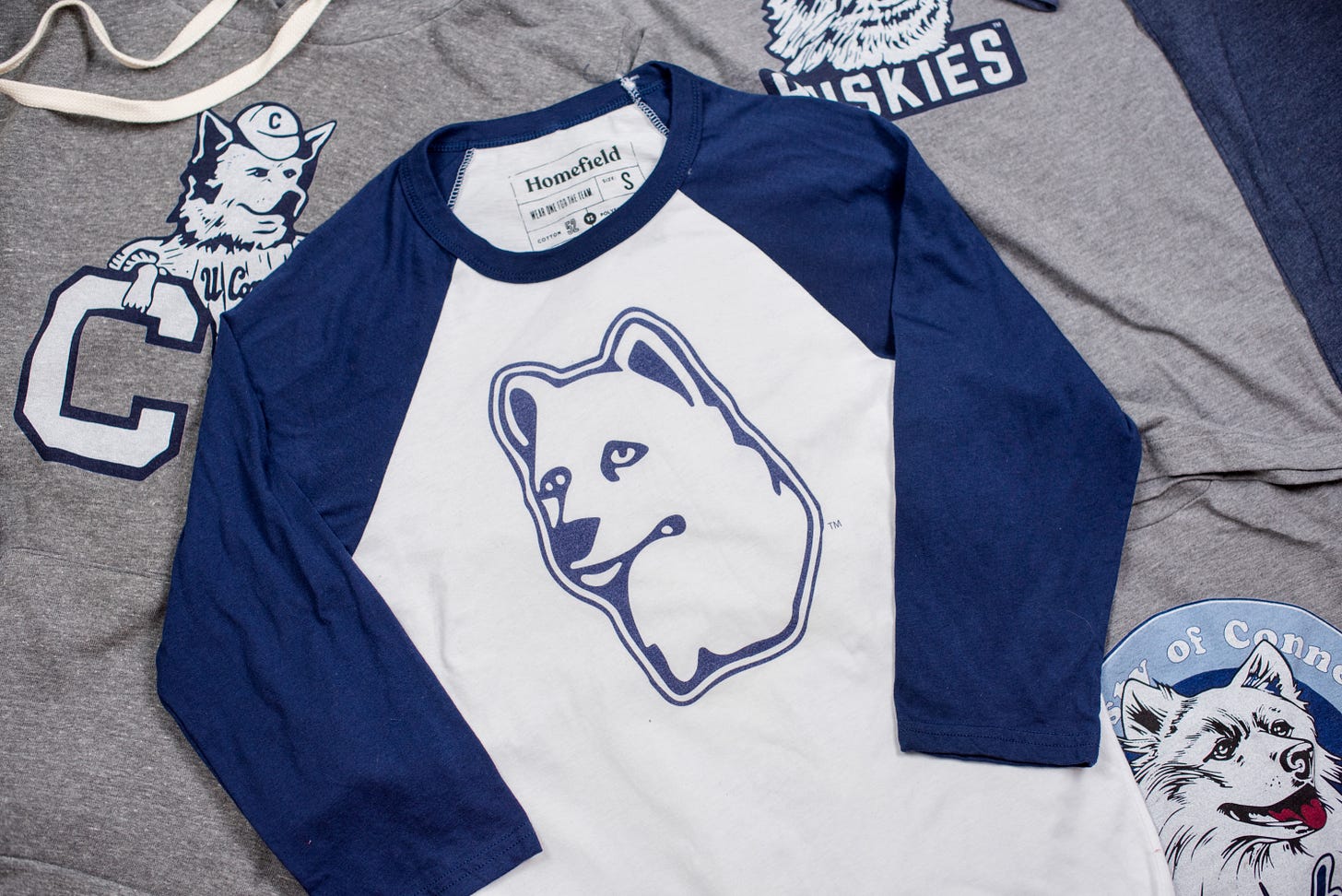 U Gotta See This
Video recommendations
A lot of fresh faces wearing fresh threads:
Andre Jackson is ready to rock ALL the rims:
UConn, Great Pic
Photos of UConn's finest
Coach's Corner
Find out what the UConn coaches are up to on and off the court
It couldn't have gone much better than that:
Coach Maggie Rodriguez gives a behind-the-scenes tour of her team's new digs:
Nobody dominates college baseball in the Northeast like these guys:
Big League Buzz
Catch up on former UConn players working across the sports world
Winning Is Everything
Celebrating special achievements by beloved Huskies
The WNBA Wubble experiment came to a close this week with the Seattle Storm sweeping the Las Vegas Aces to win their 4th title in franchise history. Led by Sue Bird and Breanna Stewart, the Storm cut down the nets for the first since 2018 and showed the world that UConn Huskies still run the WNBA! Morgan Tuck got in on the action as well, winning her first WNBA title after getting traded to the Storm this offseason.
Relive the top moments from the Storm's 2020 campaign then enjoy these reflections on their incredible accomplishments!
All they do is win, win, win no matter what: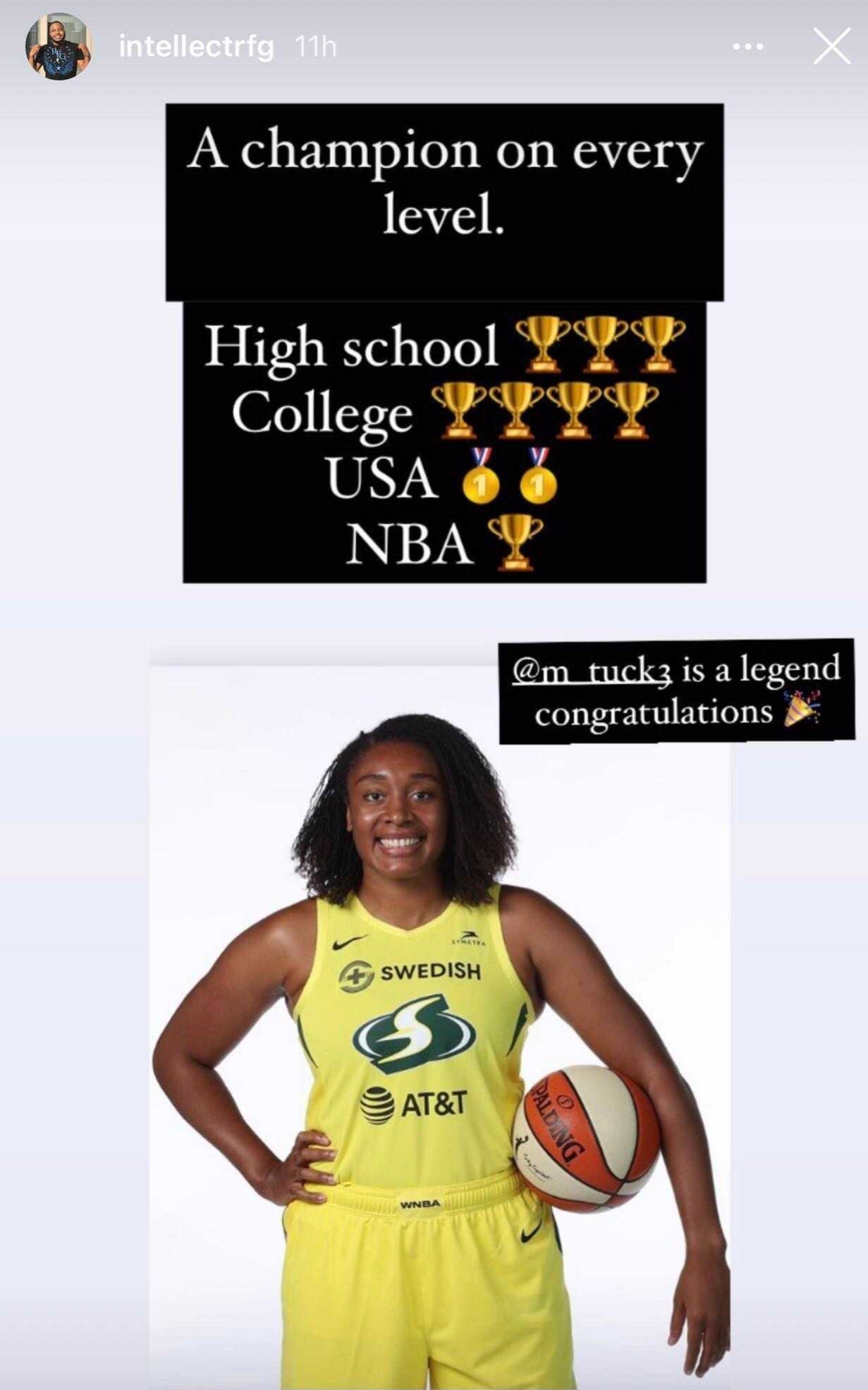 Memory Lane
Revisiting the history of UConn sports
Put that pickup in the Naismith Memorial Basketball Hall of Fame:
No complaints on our end:
Weekly Fancast
Once UConn sports return, we'll provide info for the week's upcoming games in this space. Until then, enjoy some classic recommendations from the vault.
One of UConn women's basketball's fiercest rivals in its hallowed history has been the Tennessee Volunteers, who for many years were led by legendary coach Pat Summitt. Perhaps the most satisfying memory for UConn fans to relive in this rivalry is the 71-52 drubbing that Sue Bird and the Huskies laid down on Summitt's Volunteers during the 2000 National Championship game, where Sue sliced and diced her way through a Tennessee team who had no answer for the savvy sophomore.
CLICK HERE to watch every second of that beautiful blowout and check out this video to see Sue's top plays on college basketball's biggest stage:
Final Play
A parting sentiment from The UConn Fast Break team
Here's to you, Jonathan XIV:
We hope you enjoyed this week's edition of The UConn Fast Break!
To get all the UConn sports news you need to know sent to your inbox every week, subscribe to The UConn Fast Break below.
CLICK HERE

 to score Championship Collection gear!