Discover more from The UConn Fast Break
All the UConn sports news you need to know.
Over 1,000 subscribers
The UConn Fast Break - Clifford Robinson Tribute
All the UConn sports news you need to know. Not affiliated with the University of Connecticut.
A combined feeling of shock, sadness, and deja vu struck the UConn family this weekend as word spread of Clifford Robinson's passing. Only a few weeks after the sudden death of fan-favorite, Stanley Robinson, followers of the Huskies are forced to say goodbye to yet another beloved former UConn star who had so much more to give to the world. To honor his incredible life, this edition of The UConn Fast Break includes many of Cliff's brightest UConn moments and is dedicated to his memory.
---
Weekly Rewind
The latest UConn athletics news
UConn remembers Kobe and Gianna Bryant on first-ever Mamba Day:
Fifty-seven years after MLK Jr.'s famous speech, Kevon Jones and fellow UConn athletes reflect on what work still needs to be done to fulfill his dream: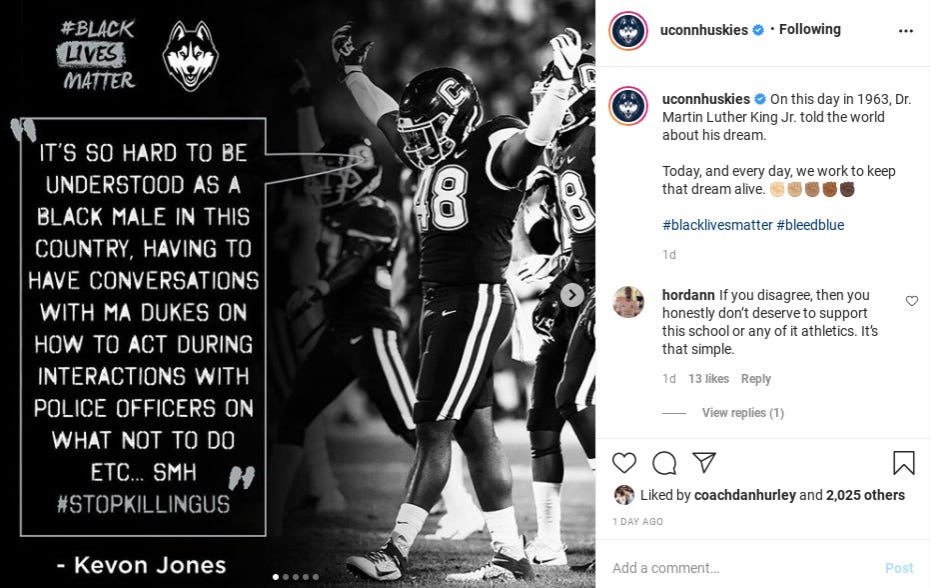 ---
Big news, UConn fans: Homefield launched a line of retro Huskies gear!
CLICK HERE

 to preview the apparel and get a promo code for 20% OFF!!!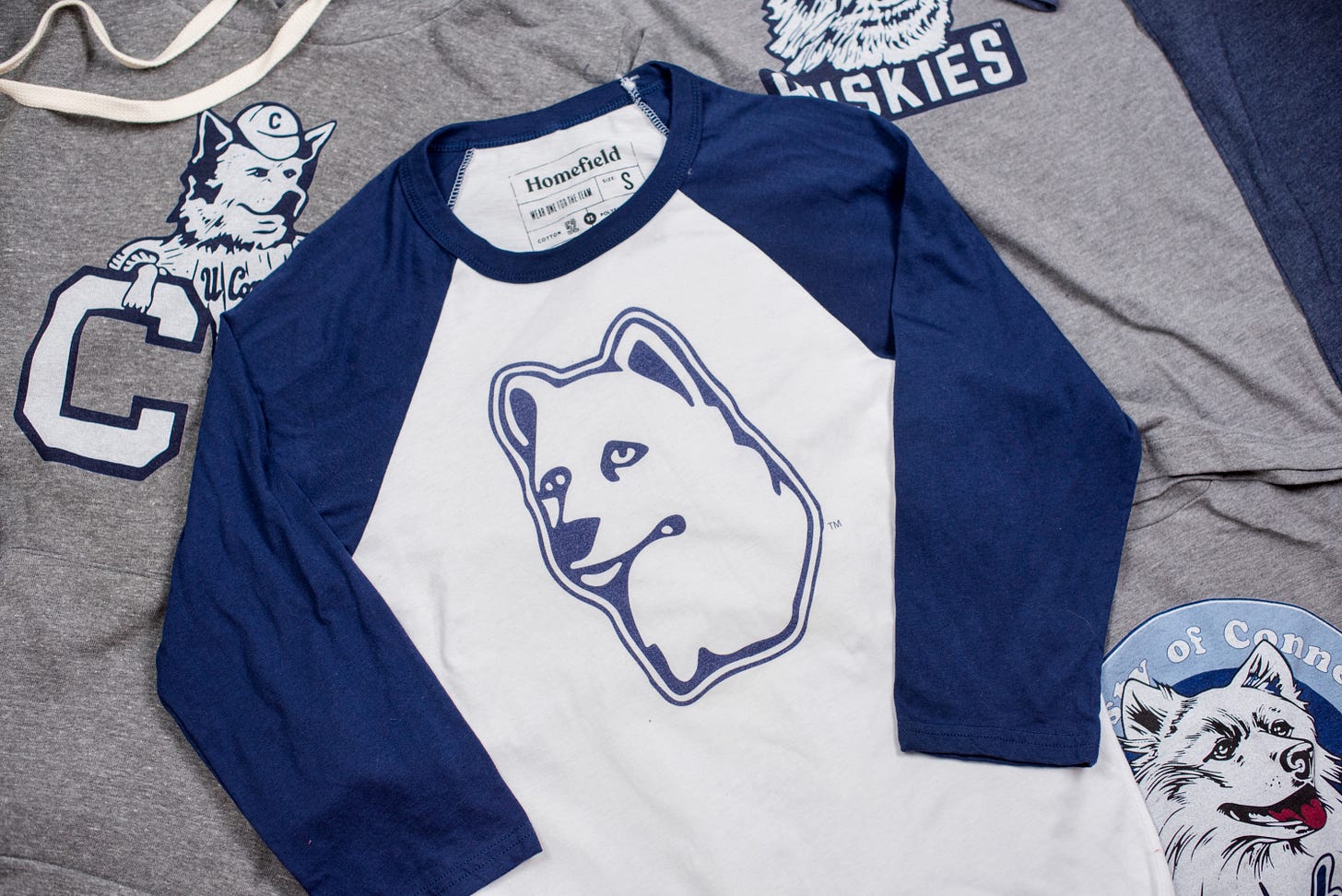 ---
U Gotta See This
Video recommendations
It's been a tough week. Raise your spirits with this preview of what we can expect from Coach Hurley's ultra-hyped squad whenever the 2020 season tips off:
---
UConn, Great Pic
Photos of UConn's finest
Forget a room, Cliff's smile could light up all of Gampel Pavilion: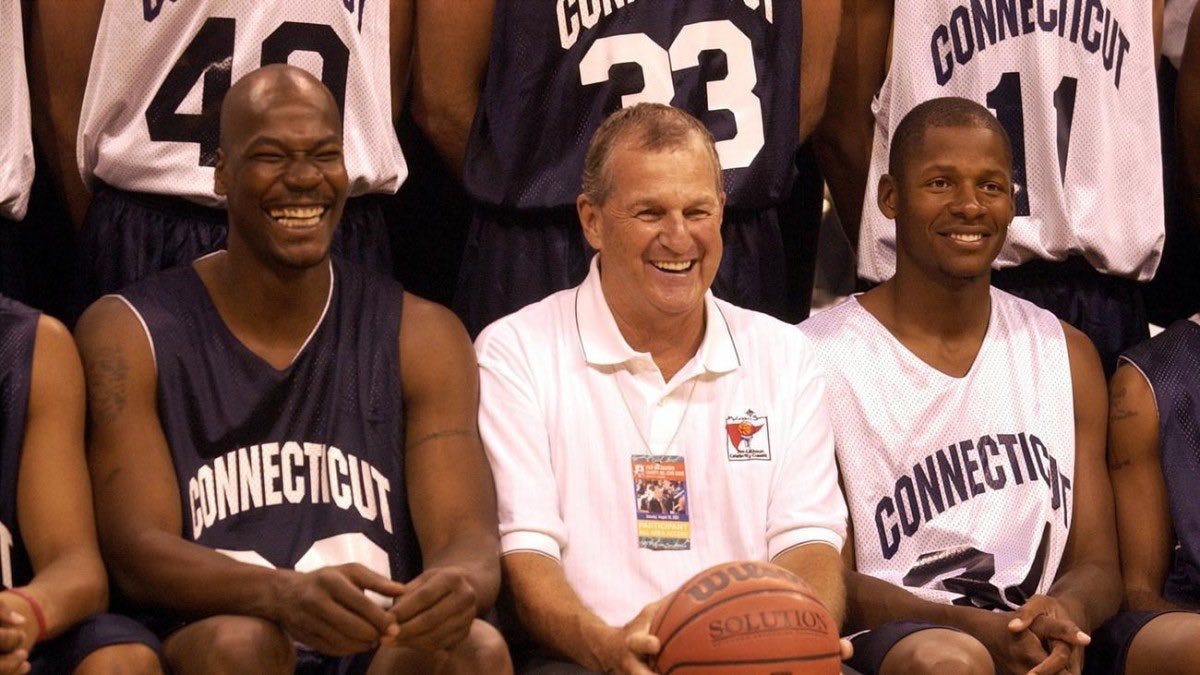 ---
Coach's Corner
Find out what the UConn coaches are up to on and off the court
Uncle Cliffy's contributions as a Husky are not lost on his Hall of Fame coach:
Kimani Young reflects on UConn men's basketball's recent recruiting run:
Speaking of Coach Hurley's assistants:
This gem was one of many UConn-related mementos from Mamba Day:
---
Big League Buzz
Catch up on former UConn players working across the sports world
It appears Tuff Juice helped fuel the fire that inspired the Bucks' historic boycott:
---
Memory Lane
Revisiting the history of UConn sports
UConn men's basketball would not be what it is today without Clifford Robinson:
These all-time talents have a lot of hardware between them:
Chris Smith provided a heavy dose of nostalgia during a recent podcast:
---
Weekly Fancast
Once UConn sports return, we'll provide info for the week's upcoming games in this space. Until then, enjoy some classic recommendations from the vault.
After an impressive sophomore campaign, Cliff remained focused on honing his craft and developed into a talented big man who could drain it from deep. He averaged twenty points and seven rebounds per game his senior season before the Portland Trailblazers drafted him in the second round of the 1989 NBA Draft. Here are the best plays from his last two years in Storrs:
---
In Memoriam:
Celebrating the life of a beloved Husky gone too soon
Once the tragic news of Cliff Robinson's death emerged, social media was flooded with posts about his instrumental time at UConn, successful seasons in the NBA, and positive effect on those around him. These heartfelt reactions illustrate the honorable way he carried himself and celebrate the fulfilling life he lived.
A prime example of his selflessness and desire to help others maximize their potential:
He left a lasting impression on the Survivor host during the show's 28th season:
A true cornerstone of the UConn men's basketball program, Clifford Robinson will never be forgotten in the hallowed halls of the Huskies: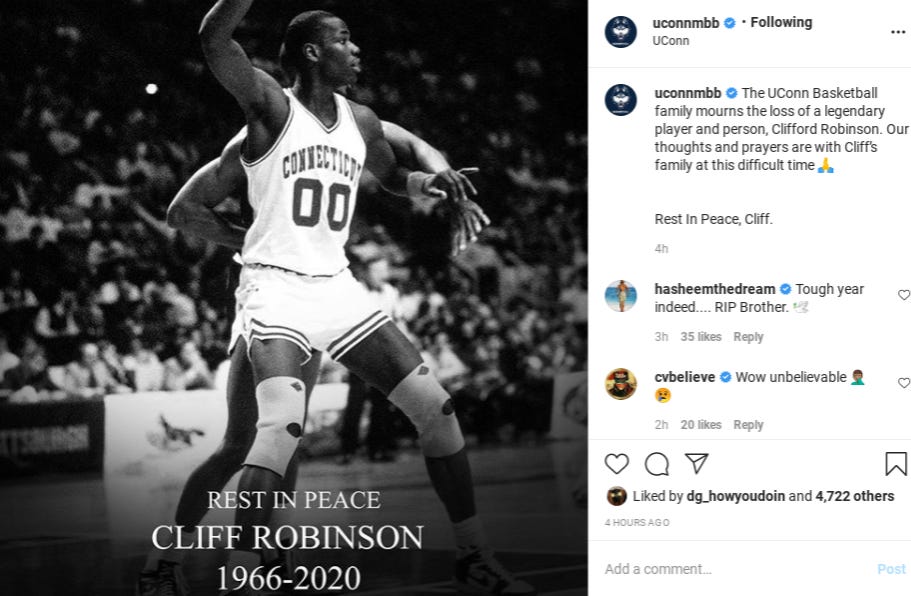 ---
We hope you enjoyed this week's edition of The UConn Fast Break!
To get all the UConn sports news you need to know sent to your inbox every week, subscribe to The UConn Fast Break below.
---
And 

CLICK HERE

 to score Championship Collection gear!