Discover more from The UConn Fast Break
All the UConn sports news you need to know.
Over 1,000 subscribers
The UConn Fast Break - 8/3/20
All the UConn sports news you need to know. Not affiliated with the University of Connecticut.
Weekly Rewind
The latest UConn athletics news
Big news, UConn fans: Homefield just launched a line of retro Huskies gear!
CLICK HERE to preview the apparel and get a promo code for 20% OFF!!!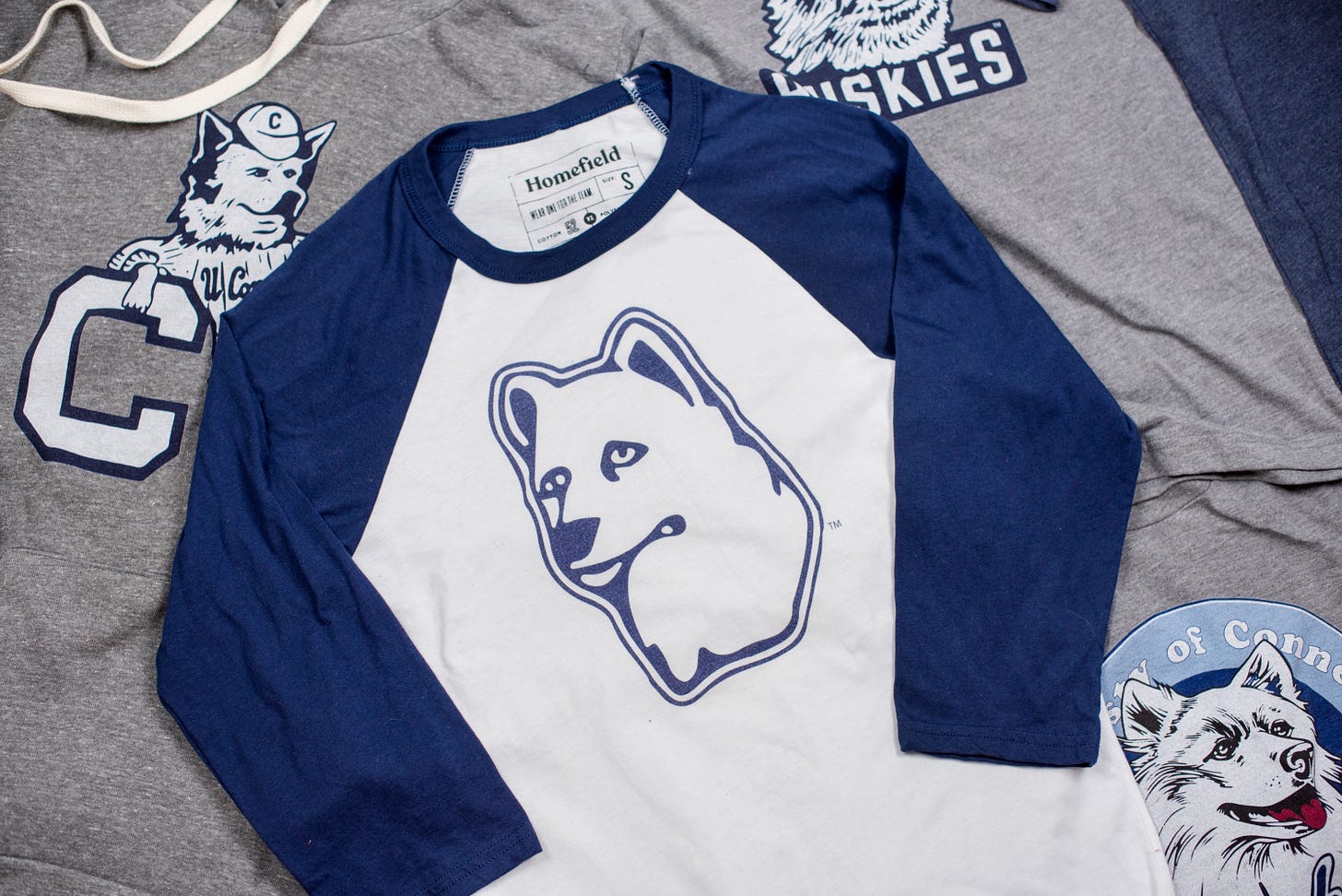 ---
U Gotta See This
Video recommendations
See what all the hype is about with UConn men's basketball's newest commit:
---
UConn, Great Pic
UConn history and history in the making
Once completed, these fields of dreams will play host to many UConn victories: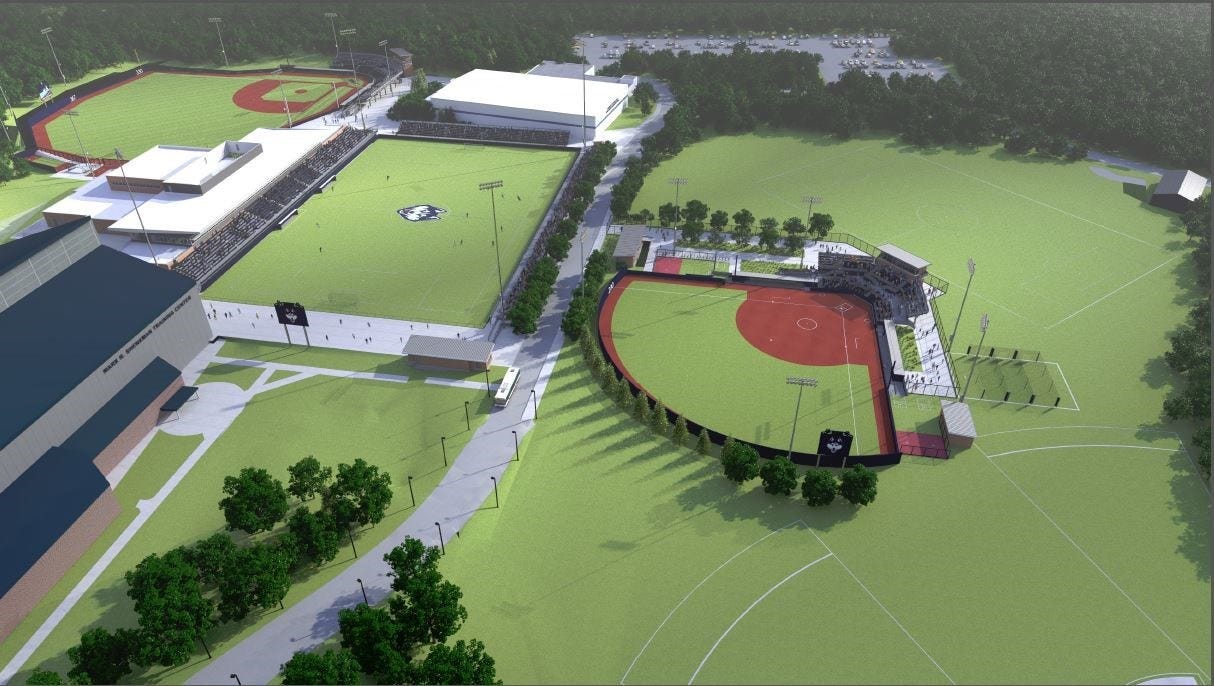 ---
Coach's Corner
Find out what the UConn coaches are up to on and off the court
Coach Cav showed off his wiffleball skills for a good cause:
---
Big League Buzz
Catch up on former UConn players working across the sports world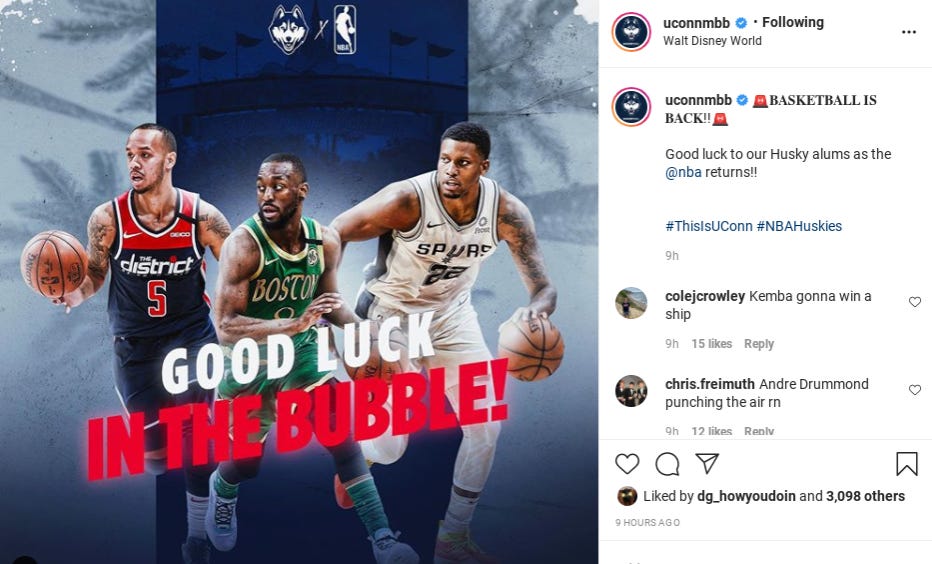 ---
Team Time
Putting one of our UConn squads in the spotlight
To refresh your memory, UConn men's basketball made a power move a few weeks ago by stealing strength and conditioning guru Mike Rehfeldt from former AAC rival, Cincinnati. Rehfeldt's addition is of particular interest due to the acclaim he earned at Cincy for bulking up and churning out NBA draft picks in what was known as the "Monster Factory."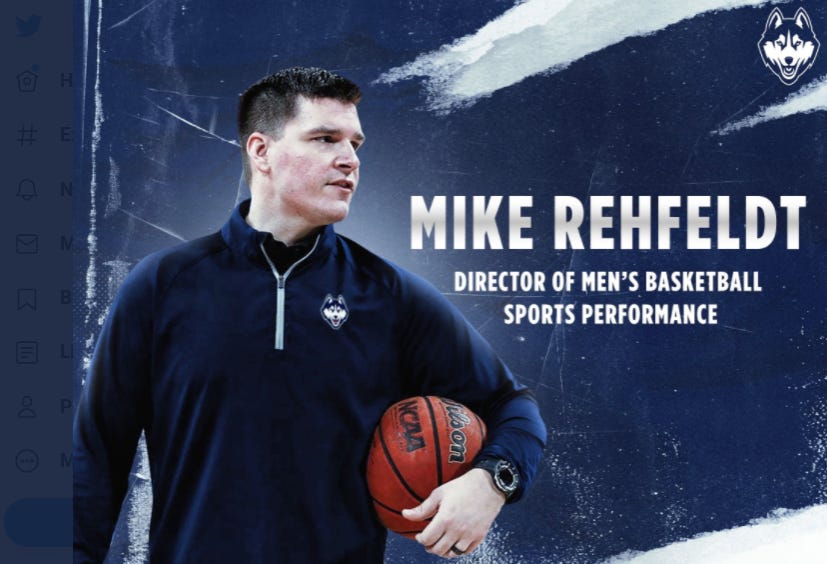 Huskies fans should be excited to see that "Monster Factory 2.0" is up and running as evidenced by these pics of players' insane gains:
Looks like Jalen hasn't left the gym all quarantine: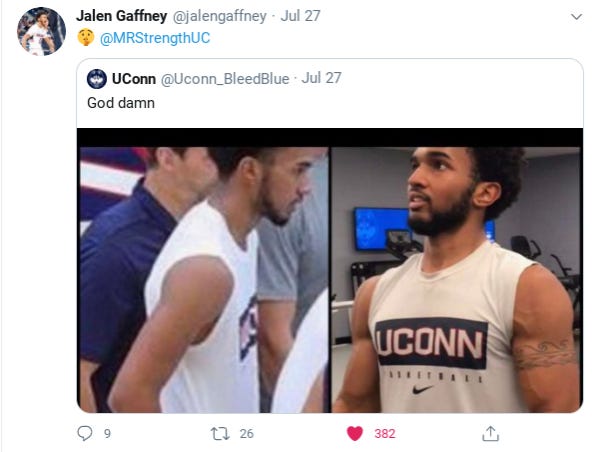 Akok Akok is back and bigger than ever:
Bouk appears ready to strong-arm Big East opponents this season:
---
Weekly Fancast
Once UConn sports return, we'll provide info for the week's upcoming games in this space. Until then, enjoy some classic recommendations from the vault.
During UConn baseball's last AAC Championship run in 2016, pitcher Anthony Kay led the Huskies with two wins including a thrilling 7-2 victory over Houston in the tournament final. CLICK HERE to relive every moment of that glorious game then check out what the newly-promoted Blue Jay had to say after helping his team earn a trip to the NCAA Tournament:
---
Cause We Care:
Learn about non-profits and charitable causes benefiting the great people of Connecticut
It's been over a week since the passing of Stanley Robinson, and not a day goes by that we don't think of our dearly departed Sticks.
If you're of the same sentiment and want to help the Robinson family honor their son's life, please consider donating to the Stanley Robinson Memorial Fund. Proceeds will be given to the Robinsons so they can pay for a funeral service and properly lay their son to rest.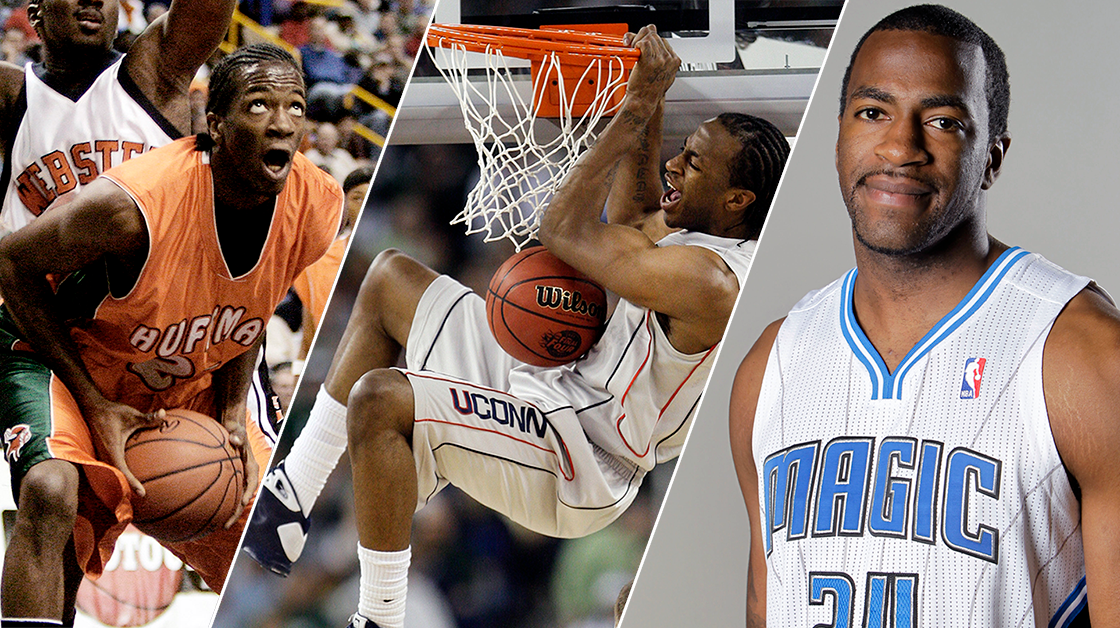 ---
Be sure to follow us on social media!
---
And 

CLICK HERE

 to score Championship Collection gear!