Discover more from The UConn Fast Break
All the UConn sports news you need to know.
Over 1,000 subscribers
The UConn Fast Break - 8/24/20
All the UConn sports news you need to know. Not affiliated with the University of Connecticut.
Thanks for checking out this week's edition of The UConn Fast Break!
If you'd like your friends, family, and fellow UConn fans to get up-to-speed on all things Huskies, please share this post using the button below.
---
Weekly Rewind
The latest UConn athletics news
From The UConn Blog:
From Other Sources:
Reggie Crawford and Ben Casparius share Futures League pitching honor:
---
U Gotta See This
Video recommendations
Jalen gives us a taste of the juicy jams he'll be throwing down this year:
---
UConn, Great Pic
Photos of UConn's finest
Gampel is all gussied up and ready for Big East basketball: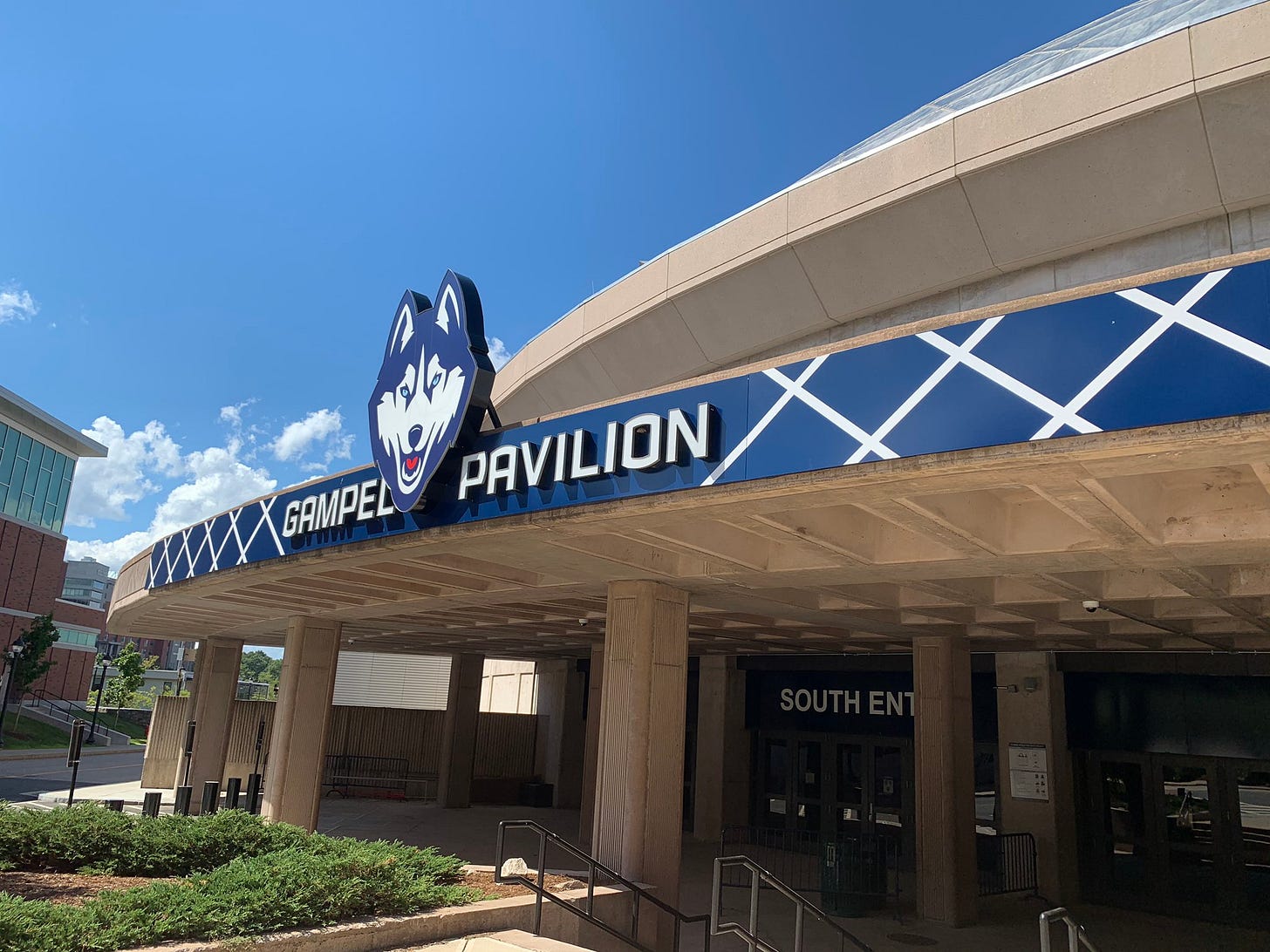 ---
Coach's Corner
Find out what the UConn coaches are up to on and off the court
Wise words from a wise man:
Coach Hurley raves about his gaggle of guards:
Looks like Diana's new logo has Geno's stamp of approval:
---
Team Time
Putting a specific UConn team in the spotlight
With all the media attention UConn men's basketball is receiving recently, it's hard to deny that the program looks to be all the way back! Check out the stories below to learn more about the players living this exciting chapter in Huskies history:
Watch RJ Cole discuss expectations for his first season in Storrs:
---
Big League Buzz
Catch up on former UConn players working across the sports world
Matt Peart putting on a show during Giants training camp:
Caron Butler weighs in on the unique NBA playoff atmosphere in the bubble: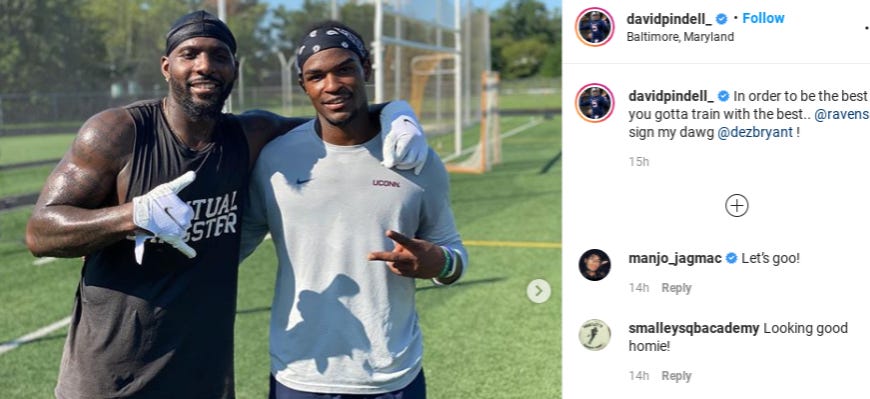 With 16 players in the WNBA, including Lynx teammates Crystal and Phee, there's no doubt that UConn alumni run the league:
---
Memory Lane
Revisiting the history of UConn sports
We remember, but it's always good to remind the haters: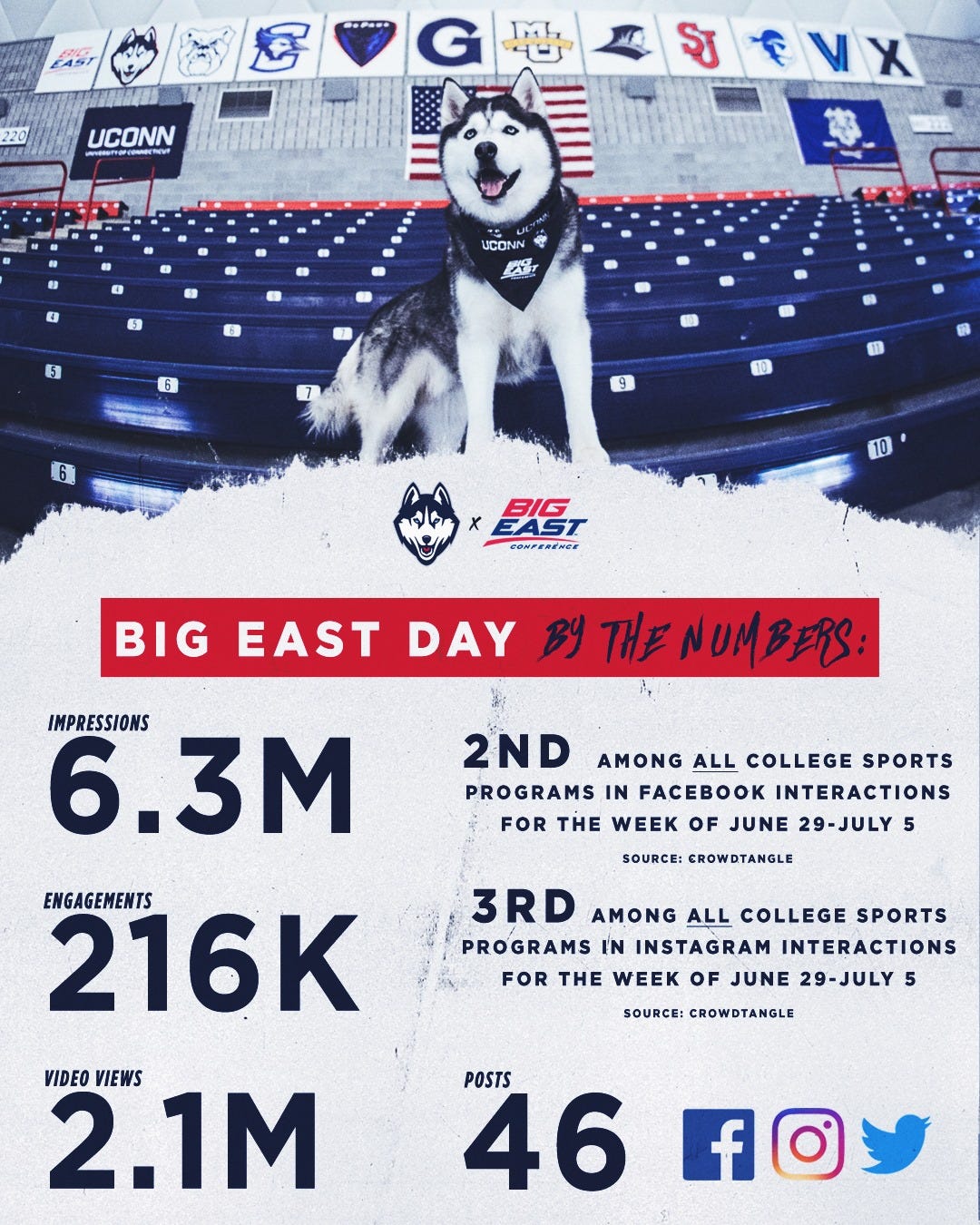 Enjoy the best UConn men's basketball moments starring walk-ons:
---
Weekly Fancast
Once UConn sports return, we'll provide info for the week's upcoming games in this space. Until then, enjoy some classic recommendations from the vault.
One of UConn men's basketball's most devastating losses was their 2006 Elite 8 defeat at the hands of George Mason. A stacked Huskies squad was rolling in the tournament until they overlooked the upstart Patriots, bringing their season to an abrupt and disappointing end.
A big reason that the Huskies were so hyped entering March Madness was a resounding victory over the highly-ranked Villanova Wildcats near the end of the regular season. This win avenged a hard-fought loss from a few weeks before and put the nation on notice.
CLICK HERE to watch this UConn team led by Denham Brown, Rashad Anderson, and Rudy Gay wallop the Wildcats in the Huskies' high-water mark of the season: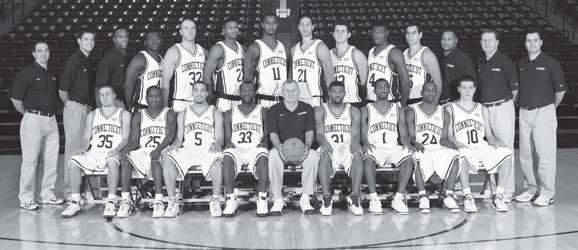 ---
Cause We Care
Learn about non-profits and charitable causes benefiting the great people of Connecticut
In addition to adding Black Lives Matter patches to every player's jersey for the 2020-21 season, the Big East conference pledged its support for newly-formed advocacy group, Coaches for Action.
CLICK HERE to learn more about CFA's fight to end voter suppression and support their scholarship fund!
---
Final Play
A parting sentiment from The UConn Fast Break team
Jim Calhoun's Beyond the Bench is must-see TV:
---
We hope you enjoyed this week's edition of The UConn Fast Break!
To get all the UConn sports news you need to know sent to your inbox every week, subscribe to The UConn Fast Break below.
---
And 

CLICK HERE

 to score Championship Collection gear!