Discover more from The UConn Fast Break
All the UConn sports news you need to know.
Over 1,000 subscribers
The UConn Fan's Guide to Houston
Food recs, ticket strategies, parks, and more.
Well, well, well, we're back in Houston.
Back in 2011, I had the pleasure of attending the Final Four as a fan. Once in Houston, I got tickets from StubHub for the first game and championship tix from a Kentucky fan after they lost. It was a wonderful feeling.
I went in 2014 as well, though admittedly was less confident that time, booking after the Florida semifinal win. North Dallas kind of sucked as a host city to be honest but Shabazz Napier made sure it was time well spent.
Both times were an absolute blast, hanging out with old friends and making new ones while witnessing history. We're in for more of the same this weekend.
For the fans going to Houston or already there, we've put together this guide to help you out through the next 1-3 days.
You can wait on tickets
Hopefully, you did not get full session tickets. If you don't have tickets at all, you still have a lot of options even as of game day.
Given the other schools in the Final Four, tickets for the championship game will be very easy to get. You'll also be able to move up easily because tickets are a little bit less transferrable after they've been used in the e-ticket era. Expect lots of open seats for the final.
Remember, this is a football stadium capacity and we all find out five days in advance we need to be halfway across the country, and the other game is between San Diego State and Florida Atlantic.
Also, there are no good seats. You're there to be in the building and then have a front-row seat to celebrations on the court and at the team hotel.
Game day
The festivities at NRG Stadium begin at 10 a.m. with a Fan Fest at the Convention Center.
At 1:30 and 2:00 p.m., you have a tailgate and pre-game reception starting at the NRG Center and Stadium, respectively, and a music festival that starts at 3 p.m.
If you want to be there for the team send-off, that will be at the Whitehall Hotel Lobby in downtown Houston.
Also, remember that in local time the first game tips off at 5:09 p.m., and UConn tips off at 7:49 p.m. We're not in the Eastern Time Zone anymore, Toto.
Food & Drink Near NRG Stadium
This list is aggregated from two articles but mostly from one very kind friend from the blogosphere, The Scott & Holman Pawdcast, which covers the University of Houston, and also provided us with some restaurant commentary.
The List
Cap'n Bennys (NRG Area; 8506 Main Street) - A Houston seafood institution
Morningside Thai (Rice Village; 2473A S Braeswood Blvd) - Best for proximity to NRG and good Thai in a city w/lots of Thai options
Pappasitos (NRG Area, 2505 S Loop West) - Not my absolute first rec for Tex-Mex, but good for a visitor and close to NRG
Star Pizza (2111 Norfolk St) - The only pizza I'd recommend to visitors from the Northeast part of the country
Torchys Tacos (2400 Times Blvd, a TX chain, has Rice Village location not far from NRG) - Good tacos/queso for a 'gringo' chain
Cobos Que (Downtown Houston, 2012 Rusk St) - As good of a blend of BBQ/Tex Mex that exists on earth
Moon Tower Inn (East of Downtown, 3004 Canal St) - Beer garden and exotic meats with a good all-weather covered patio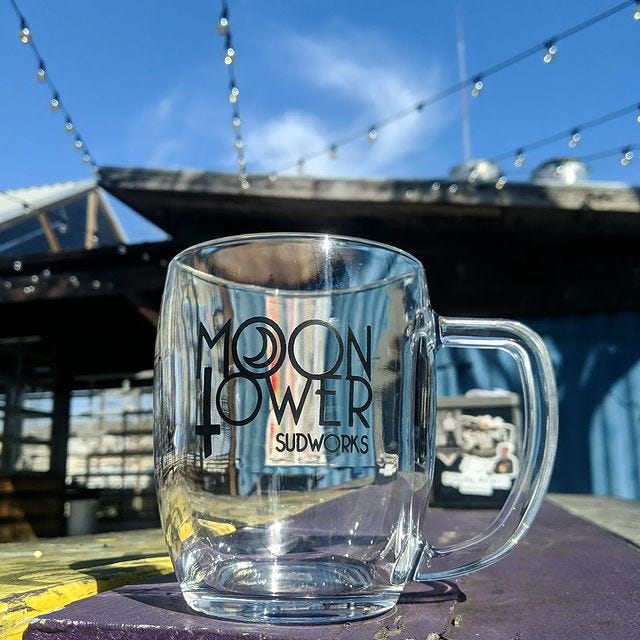 Original Ninfas on Navigation (East of Downtown, 2704 Navigation Blvd) - Iconic Houston Tex-Mex spot
El Tiempo Cantina (East of Downtown, 2814 Navigation Blvd) - Another iconic Houston Tex-Mex spot, next door to Ninfas
Champ Burger (East of Downtown, 304 Sampson St) - Really good neighborhood burger shack
Annie's Hamburgers (SW Houston, 10821 S Post Oak Rd) - Neighborhood burger place not too far from NRG with incredible breakfast tacos you can get in the AM on weekends and good burgers too
Good Dog Houston (Houston Heights, 903 Studewood) - A bit far from NRG but really good hot dogs
BB's Houston (Upper Richmond, 3139 Richmond Ave, multiple Houston locations) Really good 'Tex-Orleans' food: gumbo, po'boys, seafood et cetera
Frenchy's (Third Ward, 3602 Scott St) - Iconic fried chicken place near the University of Houston campus
Whataburger (Many locations) - Yes, I know this is a multi-state chain now, but yes you should absolutely still go to one while you're in Houston and get something from the All Time Favorites Menu.
Abu Omar Halal (7500 Almeda Road) - "Tasty slow-cooked and razor thin shaved shawarma in a variety of ways—stuffed inside pressed tortillas along with a garlicky white sauce, diced cukes and pickles (order it "Arabi" style and the wrap will come cut into seven perfectly sized bites) loaded onto crisp seasoned fries with melted cheese, jalapeños and creamy garlic sauce and piled onto rice with fresh veggies and sauce." - Houston Chronicle
"For the More Adventurous"
Udipi Café (SW Houston, 5959 Hillcroft) - Delicious vegetarian Indian fare, best for the lunch buffet
London Sizzler (SW Houston, 6690 Southwest Freeway) - More standard Indian fare, but very good if not as cheap as the plentiful other South Asian options in this area
Hughie's (Garden Oaks, 1802 W 18th) - Vietnamese fusion place that's a must-stop whenever I'm back in Houston
Aga's Restaurant & Catering (Far SW Houston, 11842 Wilcrest Dr) - Really good Pakistani and Indian fare in an unassuming strip mall locale
Don Café (Chinatown, 9300 Bellaire Blvd) - CASH ONLY Vietnamese sandwich place that does a very good, cheap Banh Mi
The Afghan Village (Gulfton, 6413 Hillcroft St) - Maybe the best Afghan food you'll get this side of Kabul and wonderful ambiance)
Day Off Recommendations
After UConn wins Saturday night, the championship game is on Monday. Here are some thoughts and ideas for how to spend your "day off" on Sunday or any free time you may have on Monday or Tuesday.
Parks
Discovery Green | Market Square Park | Memorial Park | Buffalo Bayou Park | Houston Arboretum & Nature Center | Hermann Park | Emancipation Park | Bayou Blend Collection & Gardens | Gerald D. Hines Waterwall Park
You know the drill, it's the park. Go touch grass.
Saint Arnold's Brewing Company
Houston's oldest microbrewery, a large outdoor beer garden with indoor/outdoor space, games, art cars on display, and family-friendly space.
Museum District
If you're into that kind of thing, there's the Museum of Natural Science, a Fine Arts museum, the Houston Zoo, and the "National Museum of Funeral History" … could be a good one for Miami fans to visit after the game.
Rice University
It can be nice to visit other college campuses from time to time, particularly when the weather's nice. UConn football will actually be playing Rice on the road this year.
Space Center Houston
Seems cool.