Discover more from The UConn Fast Break
All the UConn sports news you need to know.
Over 1,000 subscribers
The UConn Fast Break - 6/1/20
All the UConn sports news you need to know. Not affiliated with the University of Connecticut.
We live in a busy world where it's hard to keep up with all the latest news surrounding the UConn Huskies. Enter The UConn Fast Break!
This is the first edition of our new weekly feature, a rundown of everything newsworthy in the world of Huskies sports!
---
Weekly Rewind
The latest UConn athletics news
From The UConn Blog:
From Other Sources:
We are not linking it but Pat Forde wrote an ill-conceived hit piece for Sports Illustrated saying that cutting sports during the coronavirus pandemic is a failure of UConn's leadership. We just thought you should be aware of the disrespect and where it came from.
---
U Gotta See This
Video recommendations
---
UConn, Great Pic
Photos of UConn's finest
Coach Auriemma piggybacks off Breanna Stewart's recent ring display to show off some impressive hardware of his own:
---
Coach's Corner
Find out what the UConn coaches are up to on and off the court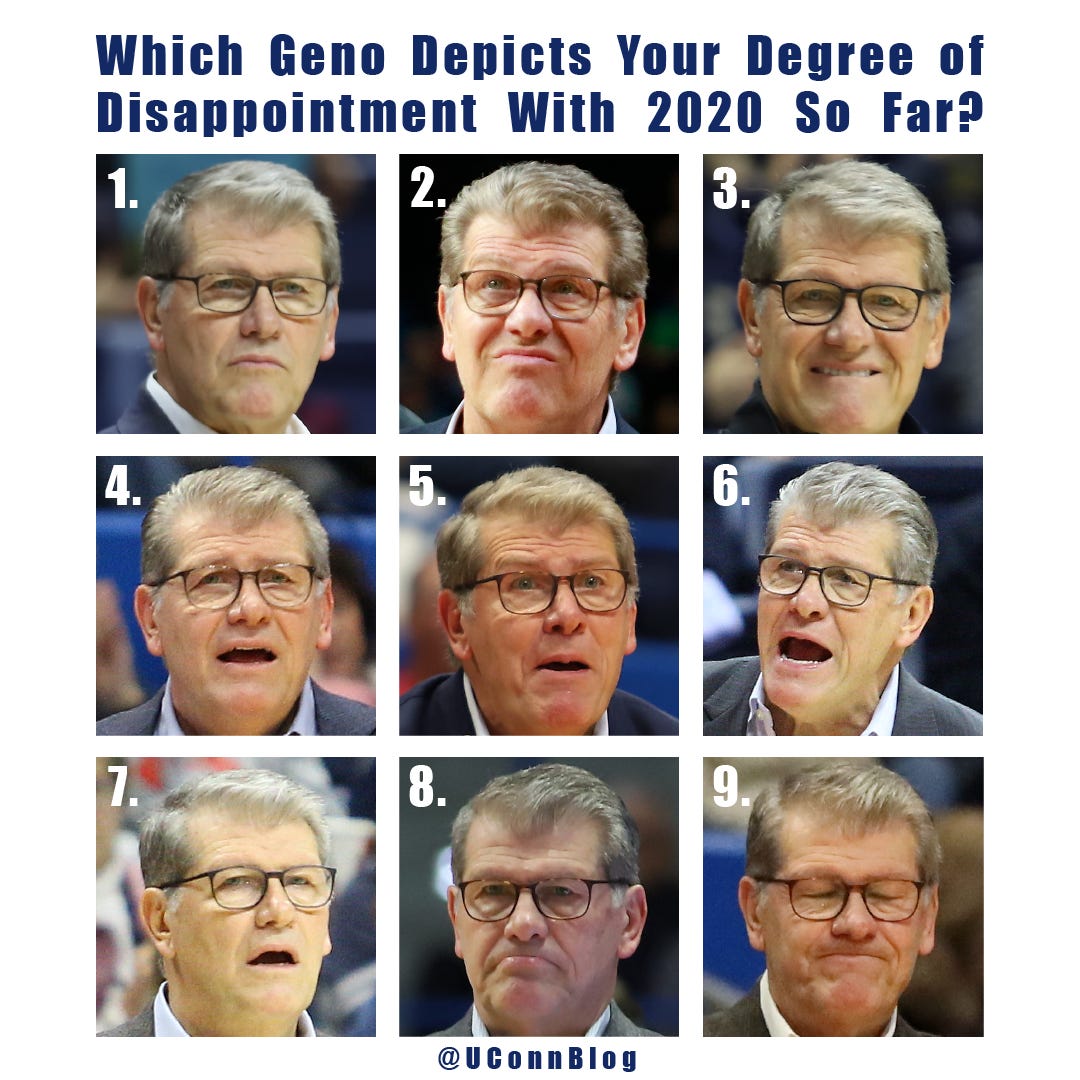 ---
Big League Buzz
Catch up on former UConn players working across the sports world
---
What They're Chirpin' About
Highlights from the UConn Twitter-verse
Dan Orlovsky got a strong response from NBA star Damian Lillard after calling him a "spoiled and entitled brat" for wanting to sit if the season resumes and his team has no shot at the playoffs. These comments were not well-received.

While he has been successful in his time at ESPN, these kinds of slip-ups happen in a culture of TV and radio which incentivizes sharp, attacking sound bites. To his credit, Orlovsky did apologize publicly. He needs to avoid habitually crossing this line if he wants to maintain the solid reputation he has built for himself as a sports analyst.
In other news, it seems expectations aren't the only thing growing for Hurley's Huskies...
Lastly, it looks like Josh Carlton may have some more bounce this season.
---
FANtastic
Fun expressions of Husky fandom from across the web
Enjoy this blast from the past courtesy of Twitter user and Husky fan @axlroseemoji. This t-shirt just grabbed a chicken wrap from the grab-n-go and is excited about the emergence of Hasheem Thabeet as an elite defender...
Is anyone else getting nostalgic thinking about this work of art gracing their wall as a kid?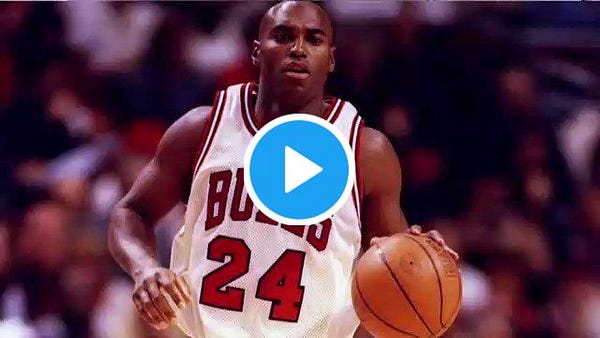 The Basketball Capital of the World is also home to the greatest fans in the world! Thank you for your commitment and just remember, the next time we see each other at a game, we'll be back in the Big East where we belong!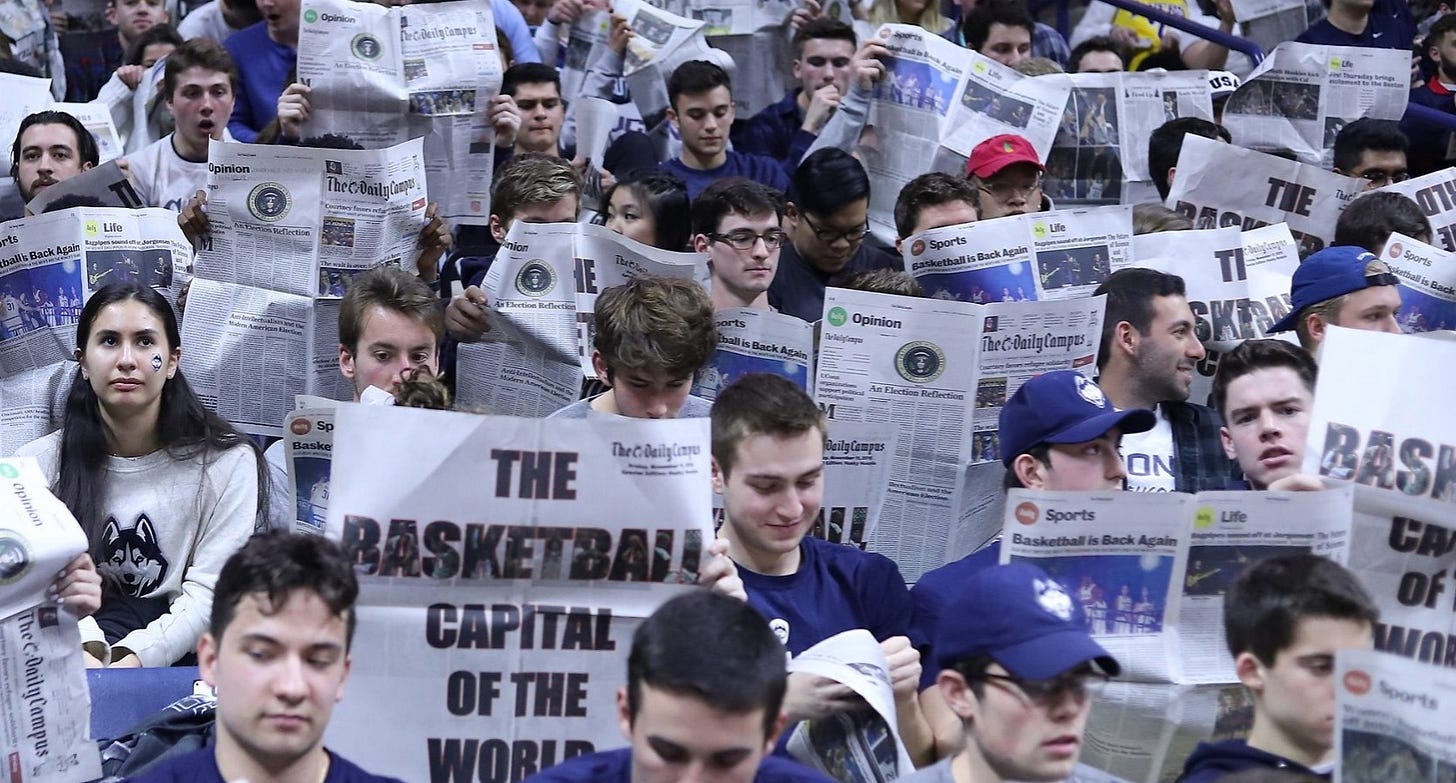 If that's not enough, here's a Big Red graphic to raise your spirits! U-C-O-N-N. UConn! UConn! UConn!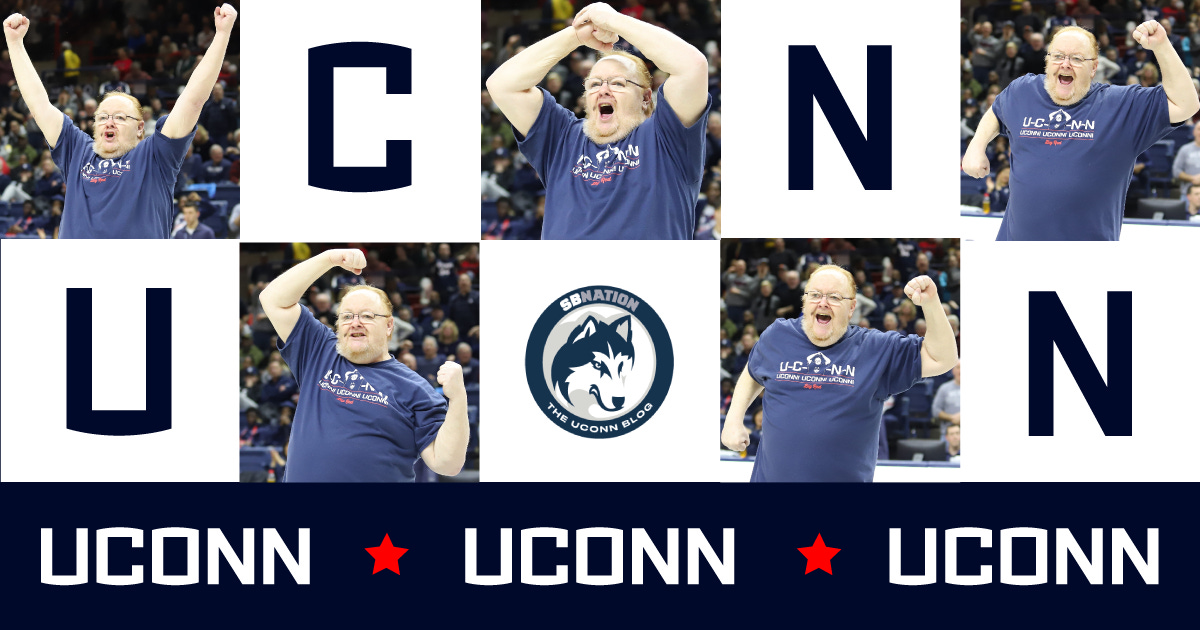 ---
Memory Lane
Revisiting the history of UConn sports
---
Weekly Fancast
Once UConn sports return, we'll provide info for the week's upcoming games in this space. Until then, enjoy some classic recommendations from the vault.
Watch Kemba Walker lead the Huskies past Louisville to win the 2011 Big East Tournament. This victory secured the conference's automatic bid for the big dance, which we all know ended with UConn cutting down the nets for the program's third national championship!
---
Cause We Care:
Learn about non-profits and charitable causes benefiting the great people of Connecticut
The Husky Ticket Project is making dreams come true by giving UConn sports fans the chance to watch their beloved Huskies in person! CLICK HERE to learn more about their mission and play your part in uplifting less fortunate members of Husky Nation!
---
EDITOR'S NOTE
It would be irresponsible not to mention the protests sweeping the country in response to violence and discrimination against black people in America. In addition to the profound impact this movement is having across the country, this is an issue that affects college sports. According to NCAA data, over half of Division I men's basketball players are black, as are nearly half of all Division I football and women's basketball players. Athletic directors, coaches, and fans need to recognize the humanity of the players they support on game day and consider how these issues affect them in their everyday lives.
It is heartening to see UConn athletics share messages of support to the black community and for equality in this country. We're proud to be covering an athletic department that is making powerful statements on important social matters. Not too long ago, it would be unheard of for basketball coaches to comment during times like these. It feels like progress to see so many expressing support for the cause of equality.
---
Be sure to follow us on social media!
---
And

CLICK HERE

to score Championship Collection gear!